Time is running out, our 20% OFF Labor Day sale ends Tuesday!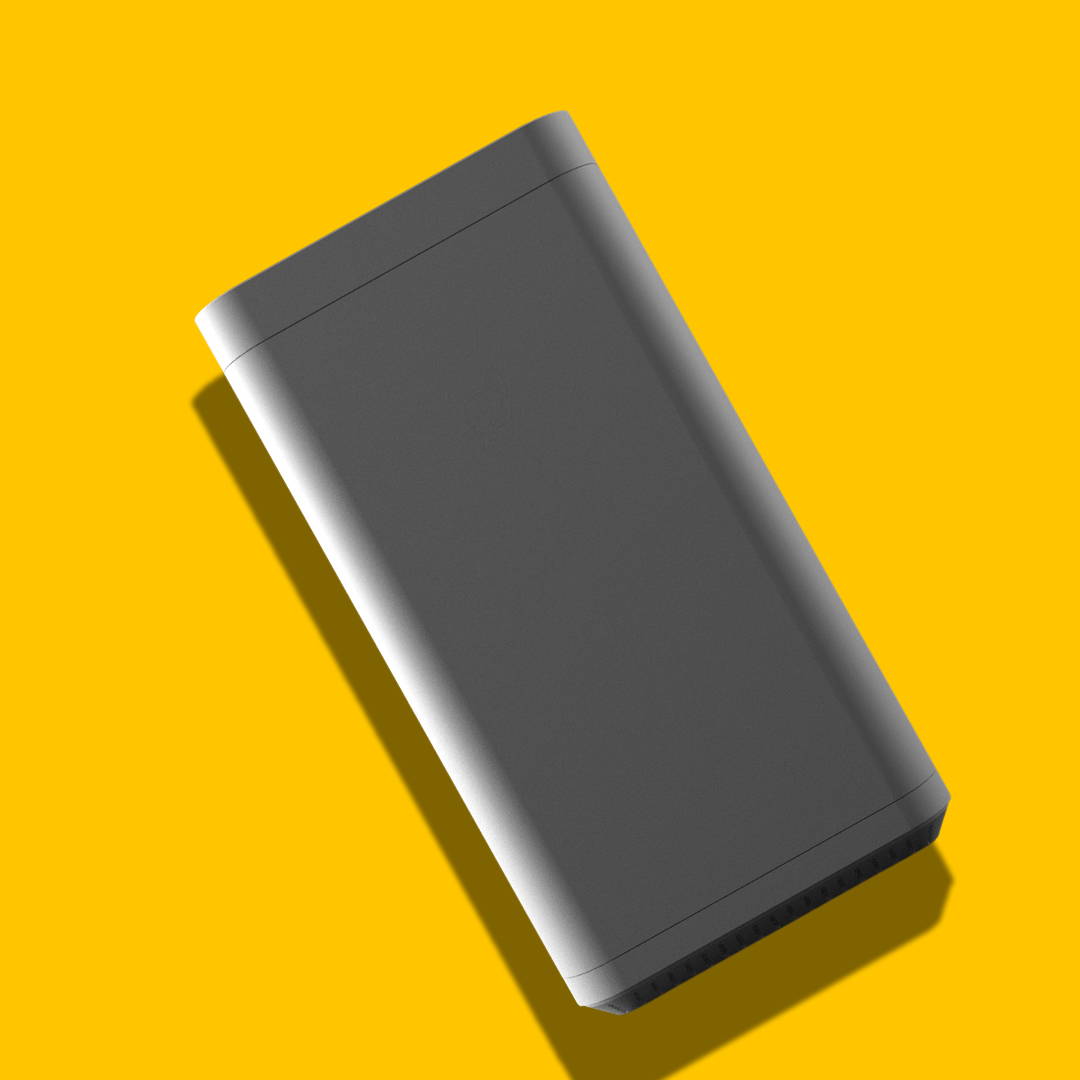 When deciding to enter the health industry, our founder made it his mission to share a product that would help people create a clean environment. Calvin Gee, an entrepreneur based out of Detroit, MI, set out to make pure living more affordable and accessible.
Lume is a user-friendly, household device made with the same sanitizing technology used in medical facilities. All you need to do is place your item inside, close the door, and push a button. It's that simple. Once the disinfecting process begins, it only takes 8 minutes to complete. Yep, you heard that right. You can charge your devices while they sanitize, and they will continue to do so after the process is complete. This way you can focus on more important things.
We offer two options: Lume and Lume+. Both use the same technology with the same features, what makes them different is the size. Lume is shaped like a phone sanitizer but can hold other items like masks, glasses, credit cards, and keys, while Lume+ can hold laptops, tablets, and other larger items. Providing just two products makes it so you don't have to worry about quality, just the size you and your family needs.
When researching to buy Ultraviolet-C light products, it can be difficult to decide which is right for you, especially if you don't know much about UV-C itself. Don't worry, we have made that decision easy for you with Lume. Options on the market can be dangerous, specifically anything that exposes you to unsafe levels of ultraviolet light. Our purpose is the opposite. We want our customers to not just have clean items, but a clean, healthy lifestyle. Within the ultraviolet spectrum, there are 3 categories of light: UV-A, UV-B, and UV-C. UV-C is used because UV-A is 1000 times less effective and UV-B is also less effective and more dangerous (U.S. Food and Drug Administration, 2020). Some devices that use ultraviolet light are designed to have it disinfect through the open air: these products are either less effective than Lume or dangerous to human health, specifically to the skin and eyes. Because safety is our top priority, we made sure the UV-C bulbs automatically turn off when the device door opens, making it easy (and safe) to operate. Some UV-C products can generate ozone or contain mercury- both are toxic and have no part of Lume (U.S. Food and Drug Administration, 2020). We did our research, so you don't have to.
You may be wondering if UV-C can destroy COVID-19... While there has not been enough research on if UV-C light can inactivate SARS-CoV-2 virus, we do know that it can kill viruses if it is directly exposed to the light (U.S. Food and Drug Administration, 2020). This means our product will work much better in comparison to lamps because of its enclosed design.
What should I use my Lume for?
Because our product is so versatile and easy to use, we recommend you use it at home and at work. Many of our customers have purchased Lume to help keep their workspace clean for themselves and their coworkers. To help you envision Lume in your own office, we can tell you how our customers have been using the product: sanitizing check-in items like pens, tablets, and clipboards or items shared by staff like office supplies, mouses, etc. Creating a safe space for your customers and employees helps reduce stress which results in better performance and repeat sales.
Now as some school systems are allowing students to come back for in-person classes, parents and educators have an increasing concern for student health. When in the classroom, it is nearly impossible to go a day without contact when you are constantly sharing workspace and supplies. We believe these worries are completely justified and we think Lume would be a great addition to your back-to-school list! Our customers have integrated Lume into their daily lives just by using it when they walk in the door. If you have a family, we know your top priority is keeping them safe, and there is no easier way to do that than Lume.  
Can I just use wipes instead?
One thing we love most about Lume is how clean it is. (uh.. duh?). Without Lume, your belongings are subject to harsh chemicals and residue from using liquid cleaners. We know most people don't like the idea of wiping their expensive tech products with antibacterial wipes because it is potentially more damaging than it's worth. Lume completely eliminates this outdated, dangerous process and replaces it with a safer and cleaner way of sanitizing your items. No liquids, chemicals, or perfumes (AKA no need for concern, we've got you covered.) Lume also does not require refills, replacements, or batteries. This means buying a Lume is a lifetime investment that will save you money on cleaning products.  
Our products are designed to clean your items in just 8 minutes and the unit itself will last for life. If you are unhappy with your Lume, we will provide a full reimbursement up to 30 days after your purchase. We can't think of a reason to not buy one! We are sharing this device because we believe in it and the importance of healthy living. Let Lume be your next step to a clean, healthy lifestyle.
"We're here make pure living more accessible."
Enter your email and receive 10% off your first order.